Music Wonderland
(Currently Unavailable)
Ages 3-4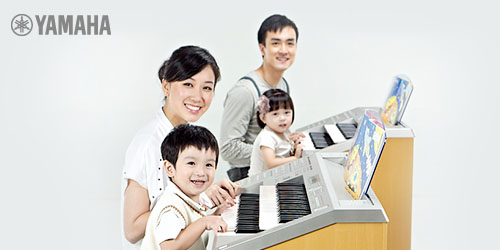 What You Learn
This comprehensive music curriculum introduces the preschool age student to the concepts of rhythm, solfege (do-re-mi) singing, body movement, basic keyboard, and reading. Learning together in a group strengthens individual rhythm skills and listening habits and develops confidence. Classes have a maximum of 10 children per class.

Yamaha Music Education System
Over 6,000,000 students across the world have studied at Yamaha Music Schools

Over 50 Years of R & D
Developed by educators, musicians, and psychologists and is the result of over 50 years of music education research in the US, Japan, Canada, and dozens of other countries.

Trusted By Educators
The Yamaha Music Education System's approach, textbooks, and materials are widely regarded by educators as the best available.

Yamaha-Certified Teachers
Our teachers have passed demanding tests in musicianship while completing rigorous training prior to certification by the Yamaha Music Education System.

Over 4 Million Graduates
Graduates include those who have attended major music conservatories, won national and international music competitions, and become professional musicians and teachers.

Tuition & Policies

Individual
$90 per month

Family
$86 per month (per student)
*Family discounts apply when 2 or more siblings are currently enrolled.
Only applies when the class meets the five-student minimum per class.